News
"One job should be enough:" Campus workers speak out for living wages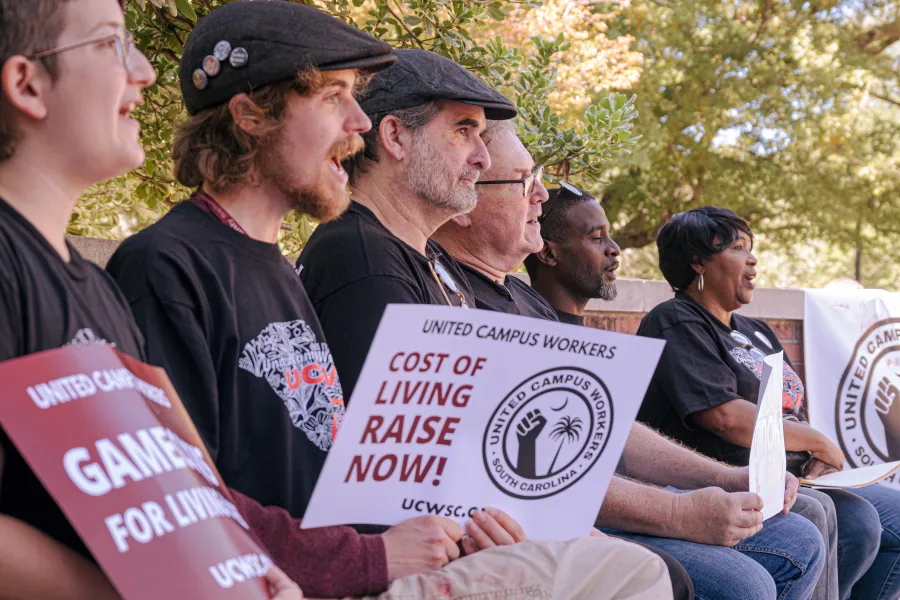 Campus workers at the University of South Carolina gathered at the Russell House patio on the morning on Thursday October 26 to call for living wages for all. Workers shared their stories, telling of their struggles to make ends meet in the face of inflation and a rising cost of living.

Members of the United Campus workers union held the speak-out to call on University President Michael Amiridis to meet with campus workers and make a public commitment to implement changes that workers have called for in a petition launched in August. These changes include a $20/hr minimum wage for all hourly workers - including part-time, student, and contract workers - and a $20,000 minimum stipend for all graduate student workers.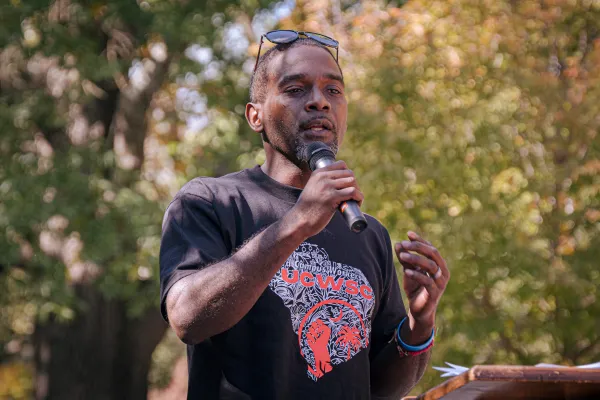 "Two and three jobs is meant for two and three people..." said Kedar Burns, a union member and worker in facilities custodial. "One person should have one job and be able to make it... to put food on the table, pay the bills, and take your family on vacations," he said.

If you are ready to take action to win a living wage for all campus workers, you may read, sign, and share the petition here.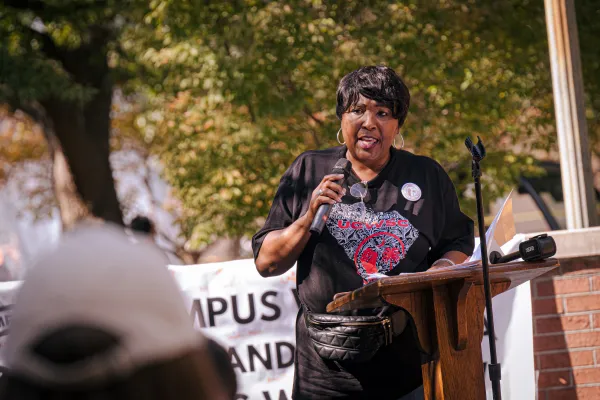 "In the end, you will be remembered by one of two things: the problems you created, or the problems you solved," said union member Bobbie Keitt, who has worked at USC for over 30 years in parking services.

If you are ready to join with your coworkers to build the organization you need and deserve, join your union here.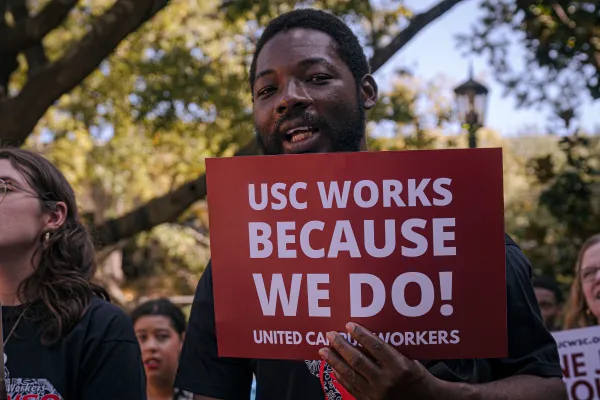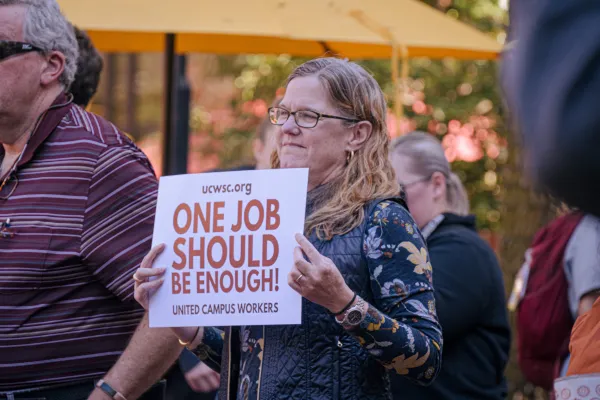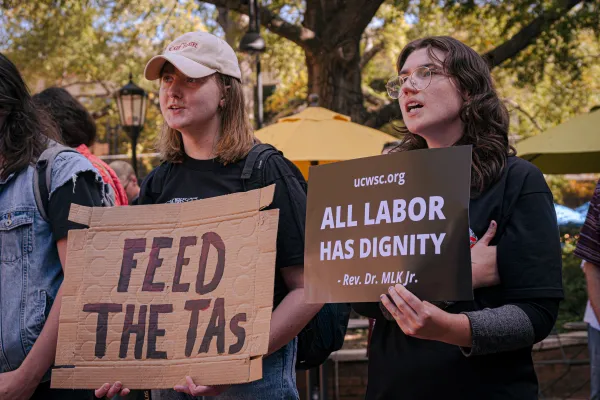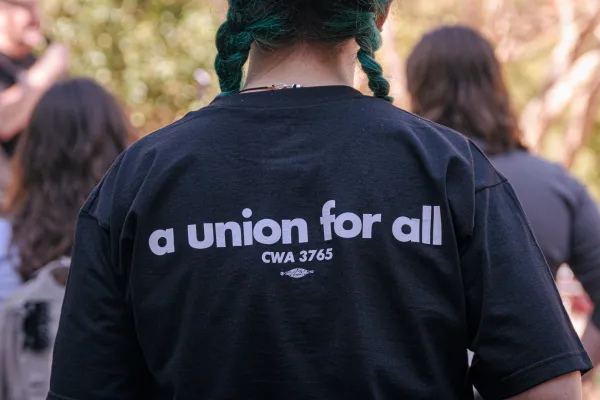 "One job should be enough:" Campus workers speak out for living wages
USC Workers to Call for Living Wages at Speak-Out on 10/26
USC Workers build campaign for living wages, wear t-shirts to show support