News
USC workers union marches to honor MLK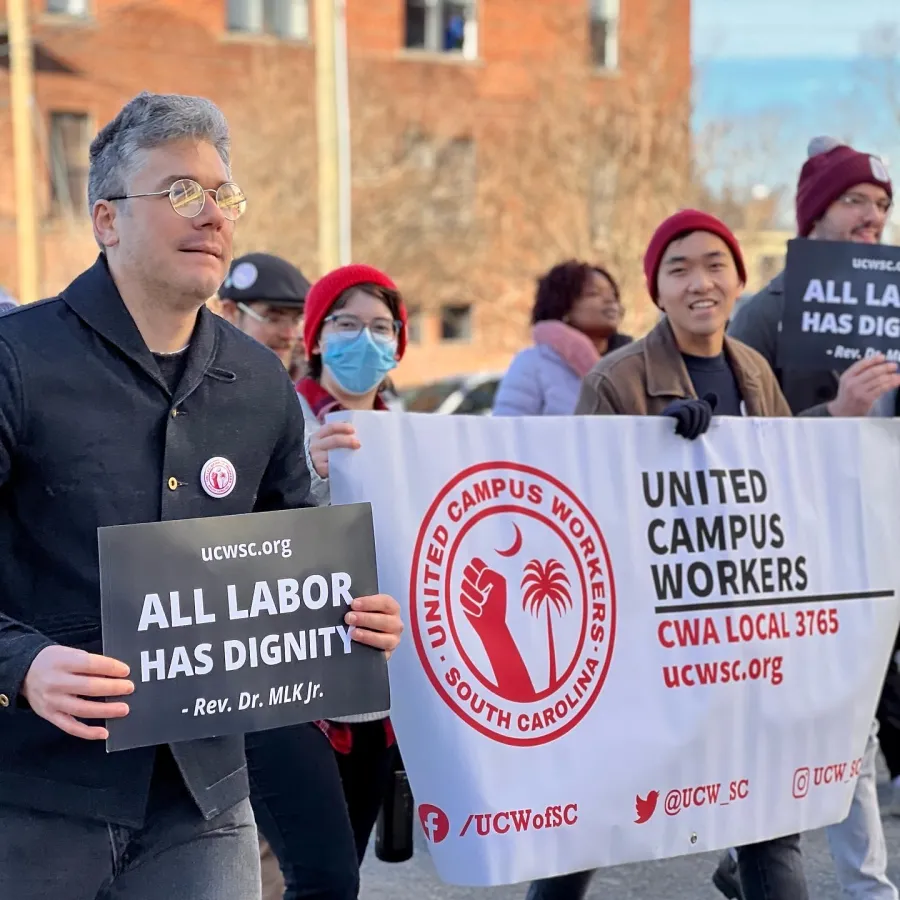 Union members of USC's United Campus Workers - CWA Local 3765 marched to the South Carolina state capitol building on Monday, January 16, to remember the anti-racist, anti-war, pro-worker legacy of Rev. Dr. Martin Luther King Jr.

We honor his legacy every day by organizing for economic and racial justice in our workplace!

Work at USC? You can join your union here!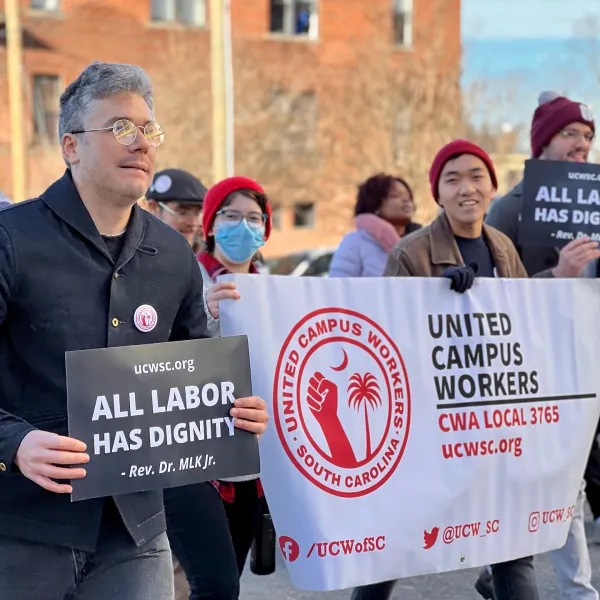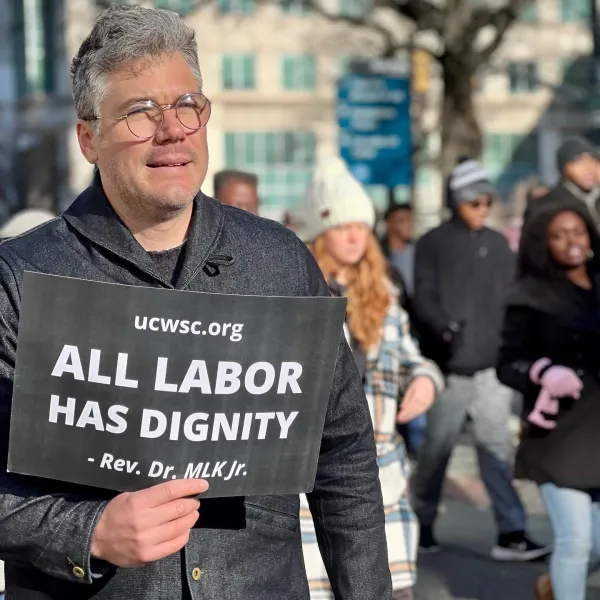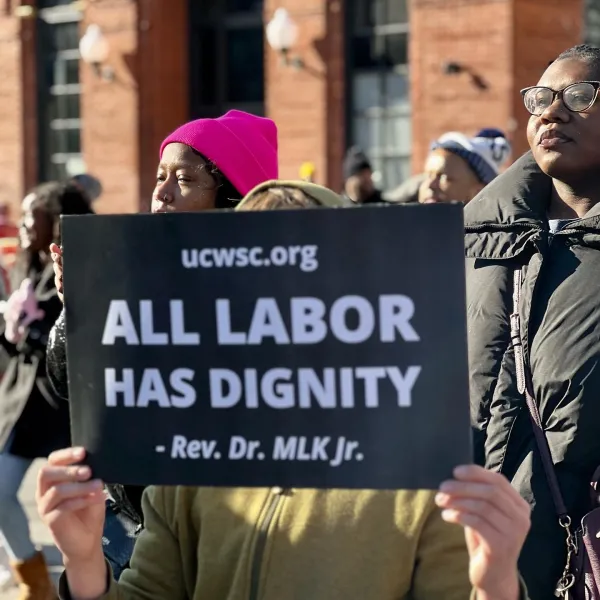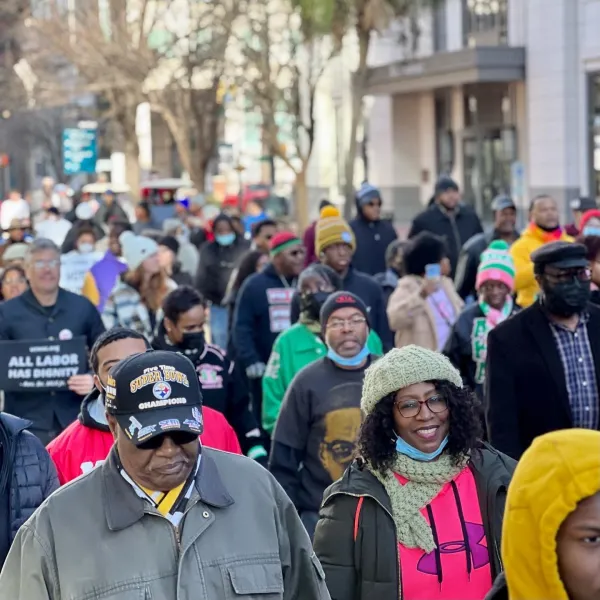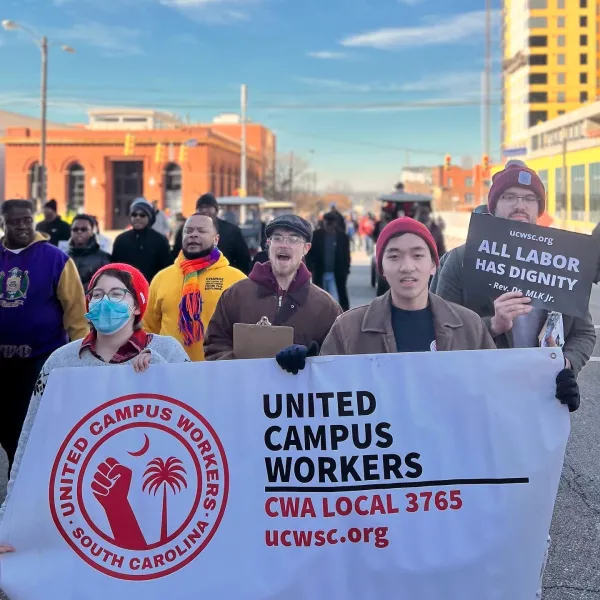 "One job should be enough:" Campus workers speak out for living wages
USC Workers to Call for Living Wages at Speak-Out on 10/26
USC Workers build campaign for living wages, wear t-shirts to show support